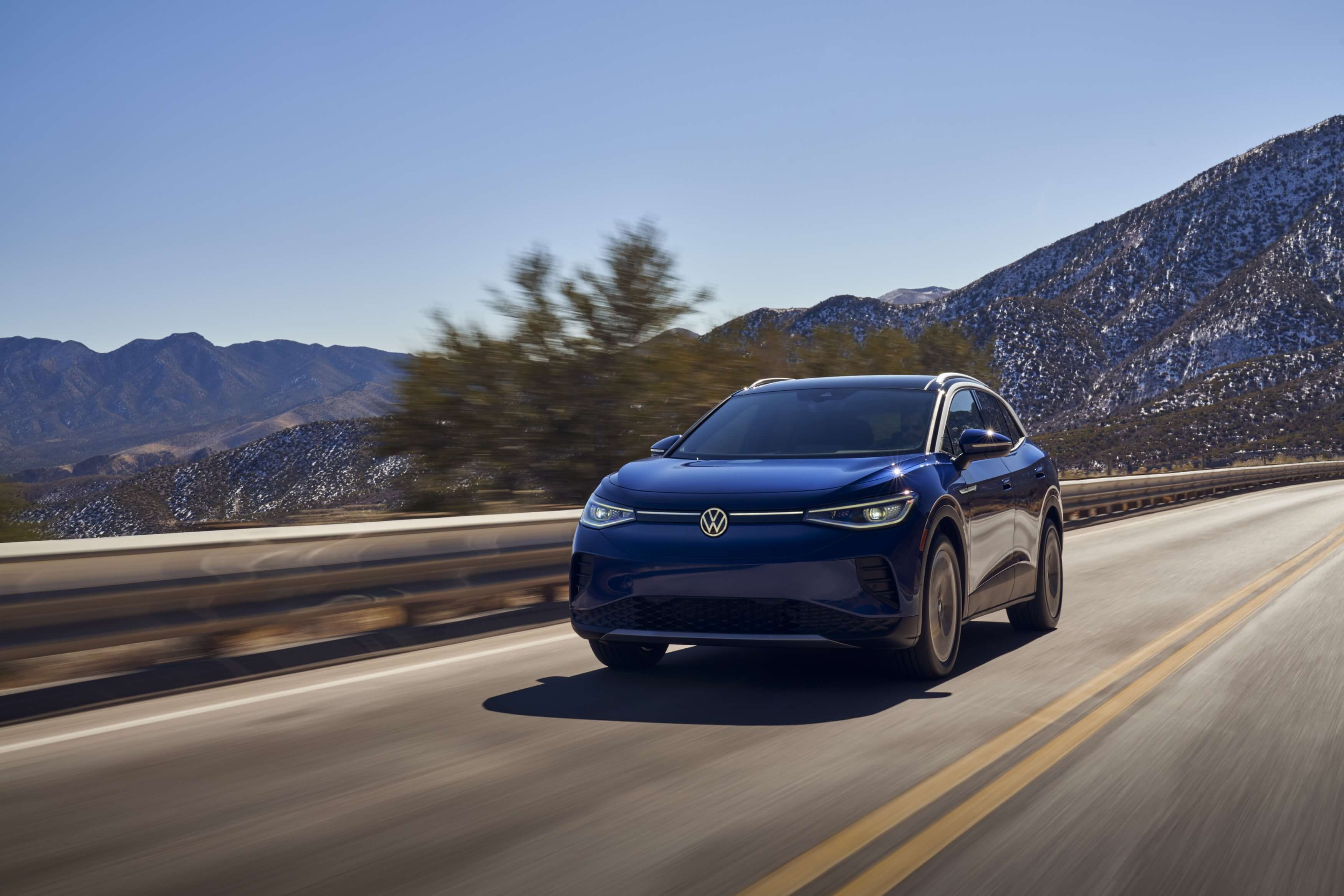 Let's accelerate EV adoption, together.
EV Life helps automakers, banks, and other partners make EVs easier and more affordable for everyone.
Featured In





---
Personalize EV shopping & incentives
Our brandable EV Atlas tools educate your potential customers on range, charging, and incentives. Our proprietary Incentives Engine processes hundreds of EV incentives for every zip code in the US, helping your customers pre-qualify for thousands in EV incentives in seconds - all from your website.

See how EV Life powers Nissan's EV Incentive experience on
NissanUSA.com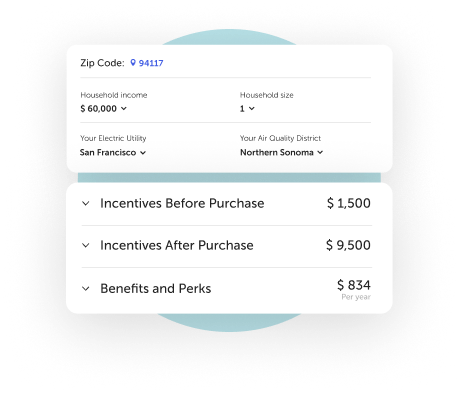 Make financing an EV cheaper than a gas vehicle
EV Life's fintech platform facilitates EV Climate Loans that enable car buyers to finance thousands of dollars in government EV incentives at point-of-sale and make monthly EV loan payments cheaper than gas vehicles. Whether you're looking to buy ESG loans or want to help your employees and customers save on EV financing, we'd love to talk.
Incentive filing, simplified.
Post purchase, our Navigator app is a "TurboTax for EV incentives" to give your customers a detailed action plan for how to quickly file for their tax credits, rebates, carpool stickers, and other incentives - so they don't leave any money on the table.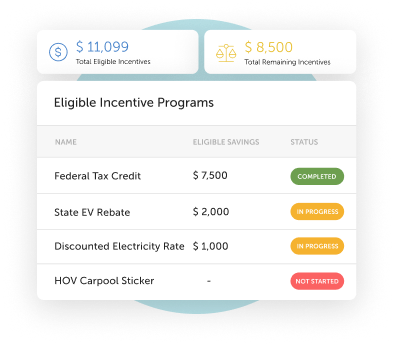 Let's talk about accelerating EV adoption